Other
Submitted: Jul 14 2012 05:43 PM
Last Updated: Jul 14 2012 05:43 PM
File Size: 4.19MB
Views: 218
Downloads: 15
Will Run On: 7 x32/Vista/XP
Author's Site: Click Here
License: Info Not Available
Turn Off the Lights Browser Extension 1.0
1 Votes
0
");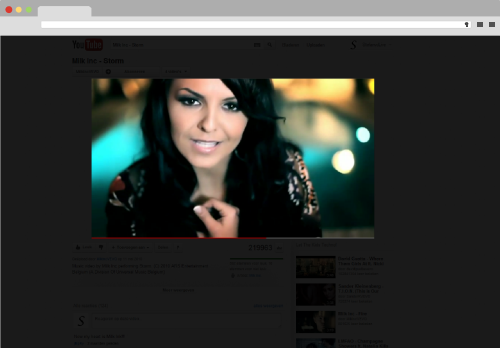 Publishers Description
Turn Off the Lights is a free extension for your browser. It provides focus to a video you are watching and makes everything around the video go dark.

It works for all video sites such as YouTube, Vimeo,... and also on the social networking sites.

When the installation is complete, you will see the light gray lamp listed in the toolbar (or Omnibar).

And with one click of the button the page is darkened, providing better focus to the video.
Scanned & Checked: Jul 14 2012 05:43 PM
When we last updated Turn Off the Lights Browser Extension, we made sure it was still virus and malware free and the developer's site had no proven issues in any of the reputable site advisory services. In the unlikely event you notice any issues, please let us know immediately, otherwise we will schedule this software for another scan the next time it is updated.